In-Country Clinical Caretaker (ICCC) Services
In-depth ICCC Experience
CMIC Group acts as an In-Country Clinical Caretaker (ICCC) for overseas sponsors. Individuals who intend to sponsor a clinical trial in Japan, while residing outside of the country shall appoint an ICCC residing in Japan, who is eligible to sponsor the clinical trial on their behalf. When acting as an ICCC in place of the foreign sponsor, CMIC conducts all procedures for regulatory authority, medical institutions, etc., on the foreign sponsor's behalf. However, the foreign sponsor has final responsibility for the clinical trial.
The fundamental ICCC services are: managing regulatory interactions and safety reporting.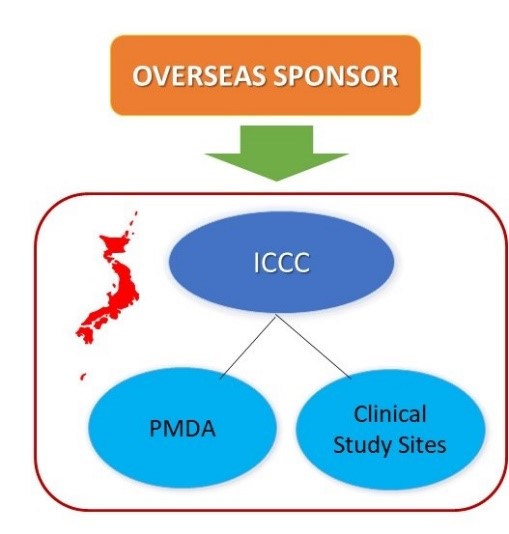 Our Edge in In-Country Clinical Caretaker Services
Track record of successful contracted projects from overseas Sponsors
Additional Offerings for Overseas Sponsors
Planning of Drug development strategy and Gap Analysis
Vendor selection and management (as needed basis)
Trial fee payment to clinical sites
Labeling and packaging of investigational product
ICCC and Clinical Operation Team Under One Organization
Combining our ICCC and clinical trial solutions, we are able to lead foreign companies to conduct their studies with the best speed and quality in Japan.
We have in-depth expertise, with the know-how to face the unique challenges you may have experienced with clinical trials in Japan. Contact our team to learn more.
Services
Manage all regulatory interactions with Regulatory Authority (Pre-PMDA meeting, PMDA consultation meeting, CTN submission, NDA submission)
Investigational product quality management
Safety/pharmacovigilance reporting responsibilities
Planning drug development strategy and gap analysis