Clinical Trials in Asia: A Favorable Landscape
The Asia-Pacific (APAC) region has continued to  thrive as a growing hub for clinical trials in recent years. Despite the pandemic impact, in the past 5 years clinical trials in Asia grew by 10%. In 2022 alone, APAC outstood all other regions in early-stage Phase I clinical trials, according to Global Data. Japan is fast becoming the destination of choice to launch new drugs, and several countries offer conducive environments for specialized therapeutic areas (TAs) such as oncology, rare diseases and cell and gene therapy.
What exactly is causing the increased volume of trials in APAC? What makes it so favorable, and why consider market entry in that region?
Why APAC:
The Asia-Pacific region offers several advantages that make it an attractive destination for clinical trials. With its vast population, diverse demographics, and cutting-edge research institutions, an increasing number of pharmaceutical and biotech companies are seeking to conduct clinical trials in Asia.
a) Large and Diverse Patient Pool: The Asia-Pacific region's vast population and diverse ethnic groups provide a unique opportunity to conduct trials across a broad spectrum of patient demographics. This diversity enhances the generalizability of study results and accelerates the recruitment process. Additionally, limited government or insurance reimbursements make clinical trials a great way for patients to gain access to novel therapies that they otherwise could not avail.
b) Experienced Investigators and Research Infrastructure: Asia-Pacific countries boast renowned medical institutions and experienced investigators who are well-equipped to conduct rigorous clinical research. These institutions often collaborate with global counterparts, fostering a collaborative environment that encourages innovation and scientific exchange.
c) Seasonal Differences: Australia's seasonal differences make it an ideal location for yearlong clinical trials involving seasonal illnesses like flu, allergies, and respiratory diseases. Its comparable standard of care to the United States and supportive regulatory environment make it ideal for drug development companies.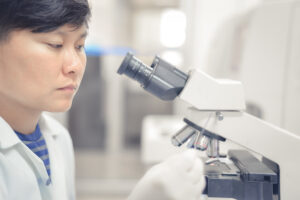 d) Rapid Approvals: Many countries in the APAC region, including Thailand, Malaysia, and Singapore, have implemented facilitated regulatory review pathways to expedite the approval process for certain products. These pathways aim to shorten regulatory review times and enhance regulatory efficiency. The CIRS RD Briefing 88 reviewed new drug approvals in six major authorities from 2013-2022. The results showed the Pharmaceuticals and Medical Devices Agency had the shortest median approval time among the authorities with 322 days total.
e) Global Geopolitics: The volatile situation of the Russia/Ukraine war has prompted pharmaceutical companies and research organizations to seek alternative locations away from the affected areas to ensure the safety of participants and the continuity of their studies. Enlisting patients from APAC trial sites has become crucial for meeting diversity requirements set by the US FDA and ensuring timely completion of trials.
The importance of strategic partnership:
Recognizing the apprehension associated with entering a new market, we want to emphasize the importance of having a strategic partner to assist you in navigating the Asia Pacific clinical trial landscape. Some companies have been discouraged from conducting trials in Asia due to variations in strategy development caused by local regulatory processes and a scarcity of local resources. To address these concerns and more, CMIC offers an informative article covering a recent roundtable discussion, during which experts discussed the complexities associated with conducting clinical trials in APAC and shared best practices to increase the likelihood of success.
Regardless of your specific concerns, it is crucial to ensure that your partners have a comprehensive understanding of the particular area.
Next Steps:
The Asia-Pacific region is a prominent hub for clinical trials, benefiting from its vast and diverse patient population, experienced investigators, seasonal differences, and rapid approvals. It is anticipated that the Asia-Pacific region will continue to be a preferred destination for clinical research, driving scientific progress and enhancing global healthcare outcomes.
Whether you are entering the Asia Pacific market for the first time or have already worked in the region multiple times, CMIC Group offers comprehensive services throughout every phase of your trial. As a pioneering CRO in the APAC area, we provide pre-clinical data map analysis, regulatory affairs, sales and marketing, and more.
Whether a US or European biotech seeking expansion in the Asia-Pacific region, a current company in Asia-Pacific, or beyond, CMIC can facilitate your endeavors and alleviate any burdens. Reach out to our team of experts today to begin the process.
For further information, you can find some helpful resources from CMIC Group below:
Citations:
https://www.clinicaltrialsarena.com/sponsored/growth-opportunities-the-clinical-trials-landscape-of-asia-pacific/
https://www.clinicaltrialsarena.com/sponsored/a-preferred-destination-whats-driving-asia-pacifics-growth-as-a-clinical-trial-hotspot/
https:/cirsci.org/wp-content/uploads/dlm_uploads/2023/07/CIRS-RD-Briefing-88-6-agencies-v.1.2.pdf