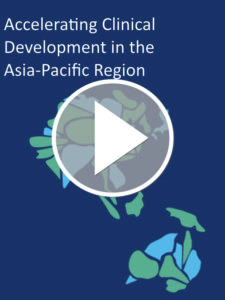 Watch Now
[Webinar] Accelerating Clinical Development in the Asia-Pacific Region
The Asia-Pacific (APAC) clinical trials market reached approximately US$3.8 billion in 2019, and is projected to grow to around US$5.2 billion by the end of 2024, with the highest CAGR in the world.
The APAC market has a large treatment naïve population, and has shown improvements in the regulatory environment which could help in faster clinical development. However, many pharma companies face challenges in strategy development due to local specific regulatory processes and a lack of local resources.
In this webinar, industry experts at CMIC Group will present insights and tips for successful clinical development in the APAC region, which will include:
APAC market overview
Regulatory and operational environment in APAC
Key hurdles and success factors for clinical trials in APAC
Case study: How to hold successful clinical trials in Japan and other key APAC countries
Speakers:
Tomoko Nakayama
Project Manager, CMIC CRO Division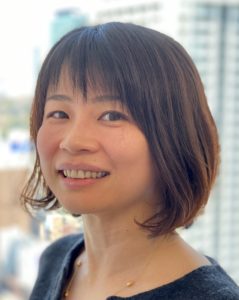 Tomoko Nakayama has over 8 years' experience as a clinical leader and is involved with project management in CMIC. She has an extensive background in global studies, especially ICCC studies and those with multiple therapeutic areas such as dermatology, endocrinology and CNS. She is also deeply involved within the pediatric area for the above mentioned therapeutic areas. From a global study perspective, she has been involved in coordinating with several regulatory bodies like EMA, FDA and others in the APAC region, and acts as Project Manager for the studies.
Prior to joining CMIC, she worked in a hospital for seven years as a pharmacist and specialized in diabetes, with experience working as a diabetes medical instructor. She is therefore capable of handling clinical studies with perspectives from both the client and clinical side.
Tomoko Umeda
Clinical Leader, Global Study, CMIC CRO Division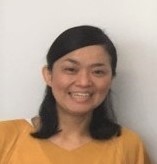 Tomoko Umeda is a Clinical Leader in the Global Study (1) Clinical Research Department, with experience managing several Phase 3 studies for hematologic cancer and immune diseases, across areas including regulatory affairs, clinical operations, quality control and pharmacovigilance. She also works with colleagues in APAC to conduct a global study in which CMIC is in charge of the APAC region (Japan, Korea, Taiwan, Philippines, Vietnam, Malaysia and Thailand). Based on her work experience with the APAC team, she is working as leader of the Global Clinical Operations Group to build an internal system for smooth collaboration with these colleagues.
Hyesook Park
Executive Director, Head of CMIC CRO Korea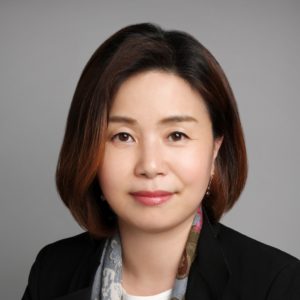 Hyesook (Aviva) Park is the Executive Director and Head of CMIC Korea, and leads the Regulatory Affairs, Project Management, Clinical Operations, Data Management, Statistics and Medical Writing teams. She has more than 20 years of experience in the pharmaceutical industry and has worked in various roles with increasing responsibilities in GSK, IQVIA and PAREXEL before joining CMIC in 2017.
At CMIC Korea, she specializes in strategic advisory for global life sciences and healthcare firms to develop their drugs in the Asia region – including Korea, Taiwan, Singapore, Vietnam, Thailand and the Philippines – supporting pivotal trials to late phase trials including PMS and Observational Studies. She leads the CMIC Korea CRO team to provide value and brings results to clients through operational excellence and a strategic approach.