Is your goal to effectively introduce your product to the market?  Do you need a single partner to support development, clinical trial services, commercialization, and more? 
CMIC Group can be your reliable partner. As the largest CRO in Japan, we take pride in supporting over 135 active clinical trials across more than 13 countries in the Asia South Pacific region. Over the past 5 years, we have supported clinical trials over a range of therapeutic areas, with specialization in oncology, cardiovascular diseases, ophthalmology, neurology, endocrinology and metabolic diseases, and dermatology.
Areas We Support:
While these are just some of the areas we support, we are not limited, as we are a full-service clinical research organization with a dynamic range of expertise and resources at your disposal.
Registry Study
Observational Study
Phases II/III Clinical Trials
Phase IV Clinical Trials
Post-marketing Surveillance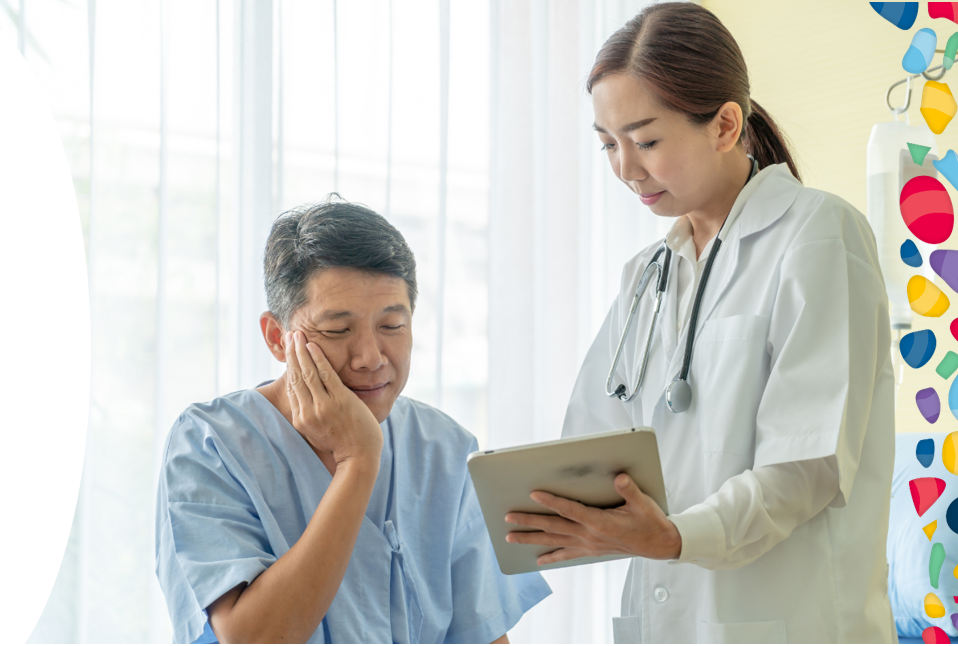 We can help you navigate the regulatory landscape, identify clinical trial sites, and recruit patients. We also offer a variety of cost-saving solutions to help you get your product to market faster, as the APAC market offers numerous benefits, including faster approvals.
Benefits of Working With CMIC Group for Clinical Trial Support or Success:
Reduce the time and cost of clinical trials

Gain access to a large and diverse patient population

Maximize your chances of regulatory approval quickly and efficiently
Our Edge in Asia Clinical Trials
Highly Experienced CRAs
76% of clients surveyed agreed that CMIC CRAs are qualified personnel, with an organized team. Teams met clients' expectations, and the managerial level of communication is good and clear
In a survey of clients in Asia, 82% would choose to work with CMIC again
Appropriate Expertise and Compliance
We have experience overseeing activities to ensure on-time, on-target deliverables, as well as good relationships with relevant major clinical trials centers
More than 80% of clients agree that CMIC Project Managers make a positive contribution
Broad Therapeutic Area Experiences
Over 22% of the studies we have conducted have been in oncology, across a broad range of indications in solid and liquid tumor types. We provide strong support for advanced therapeutic products (ATP), biologics, chemical drugs and medical devices. Our Asia Pacific team also has a broad range of expertise in cardiovascular studies, including: heart failure, hypertension, aortic valve diseases, myocardial strokes and more.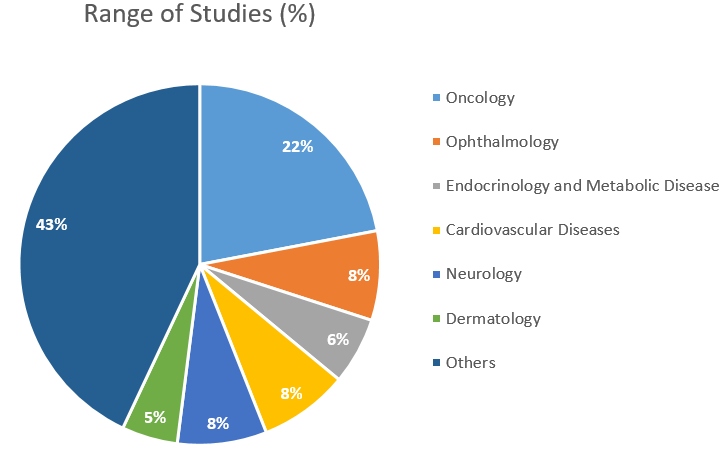 Why consider the Asia Pacific Region for Clinical Trials?
The Asia-Pacific region offers several advantages that make it an attractive destination for clinical trials. With its vast population, diverse demographics, and cutting-edge research institutions, an increasing number of pharmaceutical and biotech companies are seeking to conduct clinical trials in Asia.