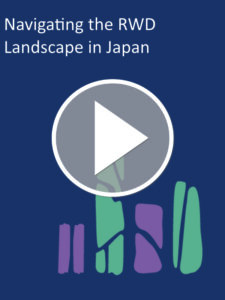 Watch Now
[Webinar] Navigating the RWD Landscape in Japan
When utilizing RWD, the selection of the medical information database used for analysis is an important consideration. It is necessary to understand the insurance system in Japan and recognize the characteristics of each database. This presentation will take a deep dive into the current system and database utilized in Japan and provide tips for database selection and how it should be selected according to target disease area and desired result.
This webinar was originally presented at SCOPE (Summit for Clinical Ops Executives) 2022 in Orlando, Florida.
Speakers:
Shuta Mitomo
Director, Digital and Innovation Planning, CRO Business
Mr. Shuta Mitomo has over 20 years of experience in clinical development. He has managed several clinical trials as a project manager, leading global sponsors to develop their drugs in Japan successfully. Shuta is currently responsible for implementing new technologies in clinical trials at CMIC Group.
Yohei Hayashi
Specialist, Health Economic and Outcomes Research/Real World Evidence Department, CRO Business
Yohei Hayashi is a specialist in the Health Economic and Outcomes Research/Real World Evidence Department of CMIC Co., Ltd. He has over 12 years of experience as a CRA, and is currently learning Health Technology Assessment (HTA) and Real World Evidence (RWE) related work to expand his profession. He holds a Bachelor of Science in Chemistry from the University of California, Berkeley. 
Learn more about CMIC Group's RWD related services, click here >>