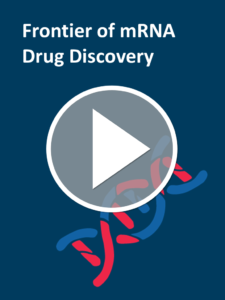 Watch Now
[Webinar] Frontier of mRNA Drug Discovery: Prophylactic and Therapeutic Applications of mRNA Technology for Infectious Diseases
In recent years, attempts to utilize messenger RNA (mRNA) for medicines are actively increasing worldwide. Since mRNA can produce any protein in theory, it is expected to have a wide range of clinical applications including personalized cancer treatment, vaccines for infectious diseases, enzyme replacement therapy for rare diseases, and regenerative medicine and genome editing therapy. With this background, CMIC HOLDINGS Co., Ltd. and AccuRna, Inc. have decided to co-sponsor a series of seminars on mRNA therapy, "Frontier of mRNA Drug Discovery".
At the first seminar held on Tuesday, July 14, 2020 as a webinar, Prof. Keiji Itaka from Tokyo Medical and Dental University, a leading expert of mRNA therapy in Japan, and Dr. James Thompson from Moderna, Inc., the world leader in the field, provided the lectures on the basics and clinical applications of mRNA therapies.
Informative lectures:
Present status and future perspective on mRNA therapy
Prof. Keiji Itaka
Dept. of Biofunction Research Institute of Biomaterial and Bioengineering
Tokyo Medical and Dental University
mRNA Technology for Infectious Diseases: Therapeutic Applications and Vaccine Development
Dr. James D. Thompson
CMC Therapeutic Area Lead
Moderna, Inc.