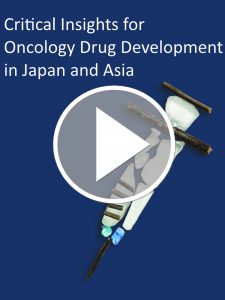 Watch Now
[Webinar] Critical Insights for Oncology Drug Development in Japan and Asia
CMIC group, the largest CRO in Japan with end to end Pharmaceutical Value Creator solutions, held a webinar "Critical Insights for Oncology Drug Development in Japan and Asia" on Oct 2, 2018.
The webinar was presented by experts in CMIC Group, focusing on tips and insights for early phase oncology drug development in Asia: the market trend, development strategy, regulatory requirements and a case study with step-by-step planning to ensure clinical trial success.
Agenda
1. Informative Session
Market trend in Japan/Asia
Drug development strategy
Regulatory requirements in Japan/Asia
Case Study: Key steps to ensure clinical trial success
2. Q&A session
Featured Speakers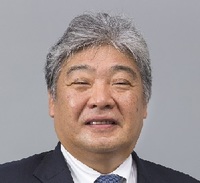 Teruyoshi Okuda
Senior Vice President, CMIC Holdings Co., Ltd.
President & Representative Director, CMIC Shift Zero K.K.
Board member, CMIC Co., Ltd.
Executive Officer, Shift Zero K.K.
Teruyoshi is the President of CMIC Shift Zero, which is the joint venture between CMIC Holdings and Shift Zero, specializing in clinical development, marketing, and consulting for the oncology field. Teruyoshi has been focusing on oncology projects since 1991 and led major oncology drug developments at Nippon Roche, Rhone-Poulenc Rorer and Fulcrum Pharma Developments/Niphix KK, prior to joining CMIC Shift Zero. He believes that collaboration between pharmaceutical companies and oncologists will lead to the development of new therapeutic approaches that will both help cancer patients as well as create value for healthcare companies.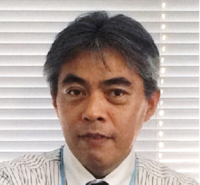 Masakazu Kobayashi
Corporate Officer and General Manager of Clinical 2nd Division,
CMIC Co., Ltd.
Masakazu is the Corporate Officer and General Manager of Clinical 2nd Division in CMIC that handles oncology, ICCC (In County Clinical Caretaker), and medical device projects. He also leads CMIC Oncology Expertise Team, which is responsible for comprehensive consultation and support from investigational drug manufacturing, clinical study implementation, approval acquisition and sales to Japanese and foreign pharmaceutical companies, ARO and Oncologist Study Groups. With his experience of nearly 30 years in oncology field and extensive knowledge, he leads the customers to develop their drugs in Japan.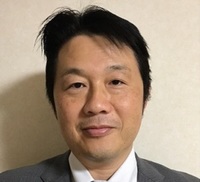 Takashi Asahi
Director of International Clinical Development,
CMIC Co., Ltd.
Takashi is the Director of International Clinical Development in CMIC. After receiving his master's degree in Pharmacy, Takashi started out his career as a researcher at a pharmaceutical company. He has experience of over 15 years in oncology field, handling approximately 15 studies as Clinical Research Associate, Project Leader, and Project Manager for both global and local studies. He is capable of providing various services such as strategic development planning, clinical operation, and project management including interaction with regulatory agency and KOLs. Takashi has earned strong trust from his customers with his broad experience and capability.