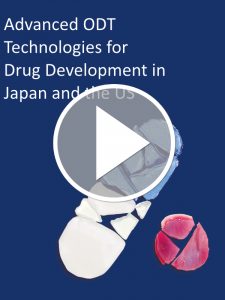 Watch Now
[Webinar] Advanced ODT Technologies for Drug Development in Japan and the US
CMIC Group, the first and largest CRO in Japan with extended services in drug development and GMP manufacturing in the US, Japan and Asia, held a webinar "Advanced ODT Technologies for Drug Development in Japan and the US" on April 11, 2019.
Since its introduction in the 1980s, the market of orally disintegrating tablet (ODT) has grown annually and ODTs are now available in a variety of therapeutic areas, both over-the-counter (OTC) and by prescription. ODT market is projected to reach US$21B in 2023.
In this webinar, CMIC and Aprecia experts talked about advanced ODT technologies and its advantages in drug development.
Agenda
1. Informative Session
ODT market trend in Japan and the US
ODT drug development in Japan
3D printing technology
2. Q&A session
Featured Speakers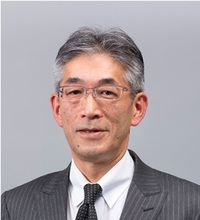 Makoto Matsukawa
Executive Vice President, CMIC HOLDINGS Co.,Ltd.
Representative Director & CEO, CMIC CMO Co., Ltd.
Mr. Makoto Matsukawa is the Representative Director & CEO of CMIC CMO Co. Ltd., a company focusing on CDMO business in CMIC Group. He started the first 15 years of his career at pharmaceutical and medical device companies, such as Baxter Healthcare. Mr. Matsukawa joined CMIC Group in 2012 as an executive officer for Corporate Planning and IPD business. He continues to expand the CDMO business with his broad experience and expertise.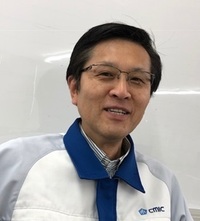 Motokazu Iwata, Ph.D.
Scientific fellow,
Pharmaceutical Development Center, CMIC CMO Co., Ltd.
Dr. Motokazu Iwata joined the Pharmaceutical Development Center at CMIC CMO in 2014. After serving as a general manager, he currently works as a scientific fellow. Prior to joining CMIC CMO, Dr. Iwata worked in the formulation R&D field for more than 30 years in Sumitomo-Dainippon Pharma Co., Ltd., one of the major pharmaceutical companies in Japan. Taking in his expertise, he is now involved in fostering researchers and further expanding the technology platform of CDMO business.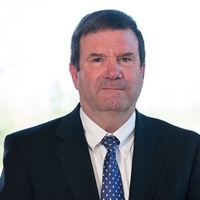 Timothy S. Tracy, Ph.D.
Former Chief Executive Officer, Aprecia Pharmaceuticals, LLC
Aprecia is the leader in novel 3D-Printed oral medications that assist patients with swallowing challenges across a broad range of disease areas. Aprecia's 3D-Printing technology enables precision dosing with a porous tablet that disintegrates with a small sip of liquid in less than 10 seconds – a rate previously unachievable for high dose (over 250mg of API) formulations.  Dr. Timothy S. Tracy is the former Chief Executive Officer for Aprecia Pharmaceuticals, LLC from January 2018 – April 2019.