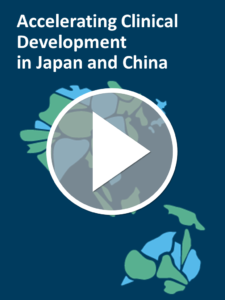 Watch Now
[Webinar] Accelerating Clinical Development in Japan and China
Japan and China are the 2nd and 3rd largest pharmaceutical market with different market dynamics and promising opportunities. Are you planning to expand your drug development and capture Asia key markets potential? Are you familiar with the regulatory environment and process difference in these key countries?
We invite you to join this webinar and learn from industry experts on the market insights and tips for your successful clinical development in Japan and China.
Pricing System in Japan: First thing you need to consider for Japan market
The trend of inspection in Japan: How to correspond with PMDA
Regulatory updates and winning strategies in Greater China
Speakers:
Kaoru Yamabe
Executive Director, Head of Healthcare Policy and HTA Dept. and Head of HEOR/RWE Dept., CMIC CRO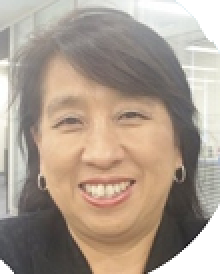 Kaoru Yamabe PhD. is the Executive Director and Head of Healthcare Policy and HTA Department and also Head of HEOR/RWE Department, CMIC Co., Ltd. in Japan. Before joining CMIC, she has worked in multiple roles in the pharmaceutical companies, first as the Director of Scientific Affairs in Baxter Ltd. Japan, then joined Banyu Pharmaceutical Company, now MSD KK. and established Outcomes Research Division and also newly established the Healthcare Policy and Access Division in Takeda Pharmaceutical Company Ltd.
Hiroya Kitazaki
Representative, Global Quality Assurance, Quality Management Div., CMIC CRO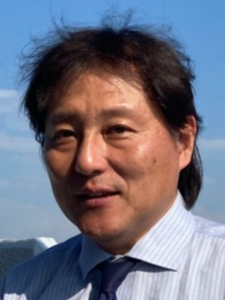 Hiroya Kitazaki is the Representative of Global Quality Assurance. He has more than 25 years of experience in the pharmaceutical industry and has worked in various roles in a mega-pharma prior to joining CMIC in 2015. At CMIC Global QA, he specializes in the strategic advisory for GxP quality to develop and apply new drugs, devices, regenerative medicine products, and those post marketing study dossiers. In Korea, he audited several sites and vendors, including CMIC Korea and helping the auditees accepted and shared his findings and established a process to avoid recurrence of the findings for future inspection. He is a highly desirable auditor/mock inspector by the project managers and clinical leaders in Korea and other global regions. Once NDA to PMDA is fixed, many companies request CMIC to book his future schedule for quality consultation especially for mock inspection etc.
Jane Chiu
Head, Clinical Operations, CMIC Asia Pacific Solutions

Jane Chiu is the head of Clinical Operations, CMIC Asia Pacific Solutions under CMIC Group, the largest CRO in Japan. Joining CMIC in 2013, under Jane's leadership, CMIC Taiwan has continually grown into full service CRO She also lead the further expansion of CMIC Hong Kong operations in 2015, and Australia operations in 2018. With over 25 years of experiences in clinical industry, Jane spent about half of her time in global pharma such as Pfizer, Bayer and in the other half of her career in the CRO space at EPS and CMIC. Jane is very familiar with clinical trial from early phase to late phase as well as regulatory process from pre-IND to new drug application.