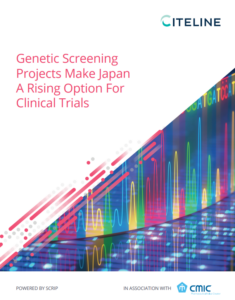 Download
Genetic Screening Projects Make Japan A Rising Option For Clinical Trials
Recent advances in genetic analytic technologies like next generation sequencing (NGS) and multiplex polymerase chain reaction (PCR) have reduced both the costs and the time needed to detect gene mutations, and have also made it possible to develop personalized cancer treatments based on the results of a genomic analysis of individual patients.
Taking advantage of this, Japan's largest pharmaceutical contract research organization (CRO), CMIC, is participating in two important genetic screening projects.  Both are focused on oncology, which is the main therapeutic area where genetic screening can address unmet needs in Japan and the wider Asia-Pacific region.
Download full article to read more!