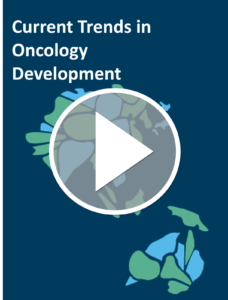 Watch now
Current Trends in Oncology Development
CMIC recently presented the keynote at Proventa Oncology Strategy Meeting on Current Trends in Oncology Development
The CMIC Oncology team experts can help you determine the best strategy in accordance with country-specific changing regulations and unique environment, working flexibly with your company's plans in Japan/Asia. We will navigate the regulatory hurdles and accelerate your clinical trials by making the right connections within the oncology field. Our resources, with an established network of Key Opinion Leaders (KOLs), will benefit your oncology project.
In this present you learn about:
Precision medicine
Antibody-Drug Conjugates (ADC)
Immunotherapy
Speaker Info
Yuki Shinohara
Director of International Clinical Development,
CRO Business, CMIC Group
Yuki is the Director of International Clinical Development in CMIC. After receiving his bachelor's degree in Pharmacy, Yuki started out his career as a pharmacist. Since joining CMIC, he experienced more than 12 years in oncology field, handling approximately 12 studies as a Clinical Research Associate, Project Leader, and Project Manager for both global and local studies. He is capable of providing various services such as strategic development planning, clinical operation, and project management including interaction with regulatory agency and KOLs. Yuki has earned strong trust from his customers with his broad experience and capability.
Takuma Terada
Director,
CMIC ShiftZero (Oncology specialized CRO in CMIC Group)
Takuma joined CMIC ShiftZero, the oncology specialized CRO in CMIC group, 4 years ago and is currently managing clinical operation, clinical data science, consulting and pharmacovigilance. He has over 13 years of clinical research experience in the oncology field including strategic development planning, regulatory consultation, and project management activities. He also has experience with over 11 projects as CRA, Lead CRA, Project Manager and 7 projects as a consultant, leading both global and local clients to develop their oncology products successfully in Japan.