February 1, 2018
CMIC HOLDINGS Co., Ltd.
CMIC HOLDINGS Co., Ltd. (hereafter, CMIC) announces that its Board of Directors approved on February 1, 2018, a resolution to change the President as described below.
Change of President(Effective date: April 1 2018)
| Name | New Position | Former Position |
| --- | --- | --- |
| Kazuo Nakamura | Representative Director /Chairman/CEO | Representative Director /Chairman and President/CEO |
| Keiko Oishi-Nakamura | Representative Director /President/COO | Representative Director/Executive Vice President/CEO of CRO Business/Chief Director of International Business Promotion |
Reason for change
To further promote CMIC Group's future growth strategy, we have decided to establish a new management system centered on CEO, who is responsible for group-wide management strategies, and COO who is responsible for group-wide business execution.
---
Attachment
Comments:
The environment surrounding the pharmaceutical industry is changing dramatically now, and revolutionary transformation and diversification are needed for the Pharma business model. I founded the first contract research organization (CRO) in Japan with the determination to take on unprecedented challenges with innovative thinking, always thinking outside of the box. I have opened new paths by finding new opportunities for the last 25 years and expanded our business. In the era of dramatic change, I believe our company is able to grow further, if I pass on the responsibility as the president to the next generation.
In addition, FY2018 will be a major milestone for CMIC Group in terms of full-scale development of the overseas business. With her extensive experience in global business, Ms. Oishi will surely accelerate the global management as the new president of this organization. We will work together to create new values that will bring the revolution to the healthcare arena and make a further leap forward in the future.
Kazuo Nakamura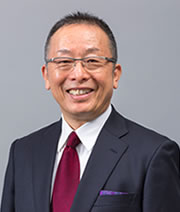 Graduated from Faculty of Pharmaceutical Sciences, Kyoto University Earned his Ph.D. from Graduate School of Natural Science & Technology, Kanazawa University
Apr. 1969 Joined Sankyo Co., Ltd. (currently Daiichi Sankyo Co., Ltd.)
Mar. 1992 Representative Director and President, the Company
Oct. 2003 Representative Director, Chairman and President CEO, the Company
Dec. 2013 Representative Director, Chairman and President CEO, the Company (change of Japanese title only) (to present)
Keiko Oishi-Nakamura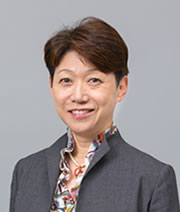 Earned her M.S. from Graduate School of Science, The University of Tokyo
Apr. 1982 Joined Nikkei/McGraw-Hill Inc. (currently Nikkei Business Publications, Inc.)
Oct. 1989 Joined Genentech, Inc.
Jan. 1996 Joined the Company
July 2000 Director, the Company
Dec. 2010 Representative Director, the Company
Apr. 2011 Representative Director, Corporate Officer, in charge of International Business, the Company
Oct. 2016 Representative Director, Executive Vice President, CEO of CRO Business, Division Head of International Business Management Div., the Company (to present)
PDF
Notice Regarding Change of President