The 2018 Annual DIA will be held in Boston from June 25th-27th 2018 and CMIC will be participating this event without fail. This event will be a great opportunity to introduce CMIC to the world. If you are not familiar with the CMIC brand name or services provided, please come visit the CMIC booth for a great introduction.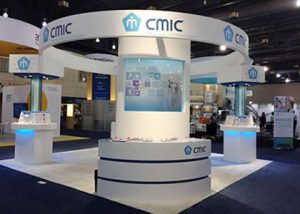 CMIC is the largest CRO in Japan with major affiliates in Asia, such as China, Korea, Singapore, and Taiwan. CMIC can fulfil any needs that you may have in Asia. In addition, with more than 25 years of experience in the Asian market especially in clinical trials, CMIC can provide services ranging from late research to market entry, marketing support and manufacturing. CMIC's expertise is not only confined to drug development but also to include regenerative medicine, medical devices, health food or any other related areas.
Drop by CMIC's booth (#2107) for a quick conversation anytime during the Conference! If you let us know your anticipated time or areas that you are particularly interested in ahead of time, we will ensure that you get to meet the right person(s) with the right knowledge, expertise and experience.
We all look forward to hearing from you and be your partner in Asia!