INTERPHEX JAPAN 2018 will be held in Tokyo from June 27th-29th 2018 and CMIC, the largest CRO in Japan with end to end Pharmaceutical Value Creator solutions, will participate in this event.
INTERPHEX JAPAN is Asia's leading trade show for pharmaceutical R&D to Manufacturing. Together with co-held shows, BIOtech Japan, BioPharma Expo, in-PHARMA JAPAN and Drink JAPAN, 1,510 exhibitors and 56,000 visitors are expected to gather under one roof!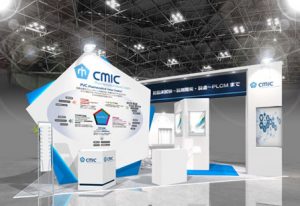 At this event, CMIC will introduce our total pharmaceutical solutions encompassing the entire process of pharmaceutical development and manufacturing, such as evaluating drug formulation and manufacturing almost all drug formulations through investigational medicinal products (IMP) to commercial production.
Drop by CMIC's booth (#E38-48) for a quick conversation anytime during the event.
We look forward to meeting you and to be your partner in Asia!