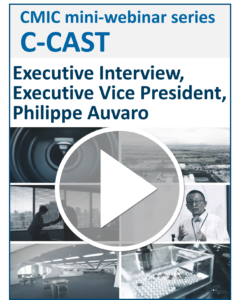 Watch now
C-CAST: Executive Interview, Philippe Auvaro
Executive interview with CMIC Group's Executive Vice President, Philippe Auvaro
Interview Includes:
Recent changes and current opportunities in Japan's Pharmaceutical market
CMIC's IPM (Innovative Pharma Model)
Speaker: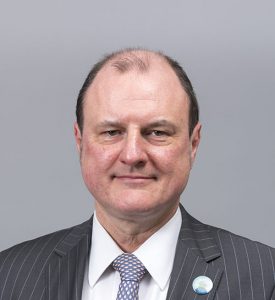 Mr. Auvaro has been the President of OrphanPacific, Inc. since 2016. OrphanPacific, Inc. is a joint venture between CMIC Group and MEDIPAL Group. He is responsible for supporting CMIC Group in Japan and worldwide to develop the pharmaceutical value creator concept for pharmaceutical industry clients. Additionally, he is responsible for helping patients in Japan gain access to rare disease treatments. Prior to joining CMIC Group, he established and was President of the Japan-based affiliate of Aspen Pharmacare, which has been recently acquired by Sandoz. He spent the 25 year period prior to joining Aspen holding various senior management positions at companies including GlaxoSmithKline in Japan, the Aventis joint-venture in Korea, Handok Pharmaceuticals in Korea, Aventis in Taiwan, and Roussel in various countries in the Asia-Pacific region. He received a bachelor's degree in Management & Finance from ESLSCA Business School in France. He also completed the master's of art exchange program with Sophia University (Japan) in Corporate Finance.